Beautiful Pre-Wedding photography within Sydney
When it comes to documenting you and your partner's special moment, the build-up is sometimes just as exciting as the day itself. As plans begin to fall into place and long awaited preparations slide into motion, you dream weddings becomes that much more of a reality. Whilst enlisting a professional photography service might be the last thing on your mind during this hectic time, it's something that you certainly shouldn't overlook! Whether for engagement parties, hens nights, or for beautiful candid scenes in your wedding attire, our Sydney pre-wedding photography services will capture every moment in vivid, beautiful detail.
Create beautiful pre-wedding photos you'll cherish for a lifetime
It's understandable that on your big day, you might not have the time to spend too much time posing for photos. Between mingling with your guests, thanking everybody for attending and the number of other social responsibilities of a wedding, photos can sometimes fall to the wayside. This is why it's a fantastic idea to plan ahead of time and set aside an entire day or afternoon for our photographer to work their magic. This way you will truly be able to bring your love for each other to life with a series of beautiful photos in lively settings.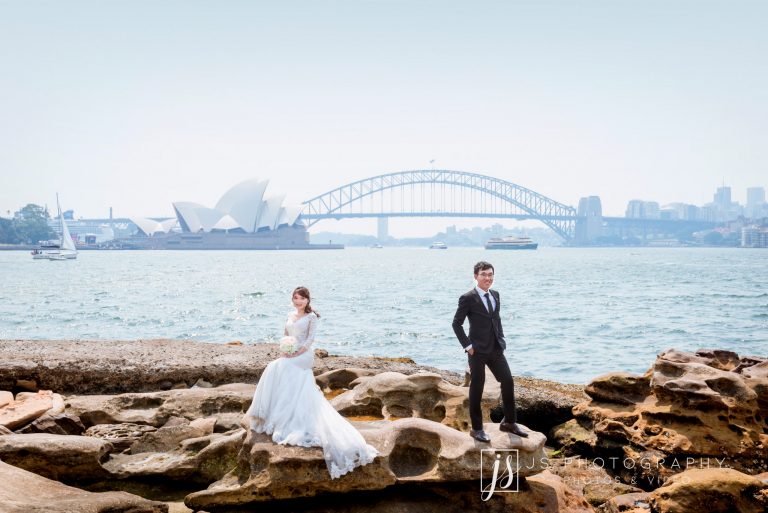 Why choose us?
Whether you wish to shoot amongst the iconic Sydney cityscape, or stunning natural settings, the decision is entirely up to you. Our pre-wedding photos can be shot anywhere throughout Sydney and beyond. We're here to capture the unique dynamic of your relationship and aim to be as accommodating as possible. Whatever requirements you have, or ideas you might have been imaging, we will help you bring them to life and paint the picture of your approaching wedding day. For a truly unique perspective, consider including our videography services to record your special moment with a professional and personalised video.
Are you ready to tell your story?
If you'd like to enquire further about our pre-wedding photos available in Sydney, please feel free to call us today on 02 9557 8868.