SPECIALIST FAMILY PHOTOGRAPHY IN SYDNEY
As you and your loved ones grow together, it's important to document these special moments for you to look back over and enjoy. We specialise in family photography within Sydney and excel in capturing authentic, beautiful moments that truly reflect the individual personalities of your family and the bond you share. Even after memories start to fade, these priceless reminders will be cherished dearly and provide you with a lifetime of happy reminiscing.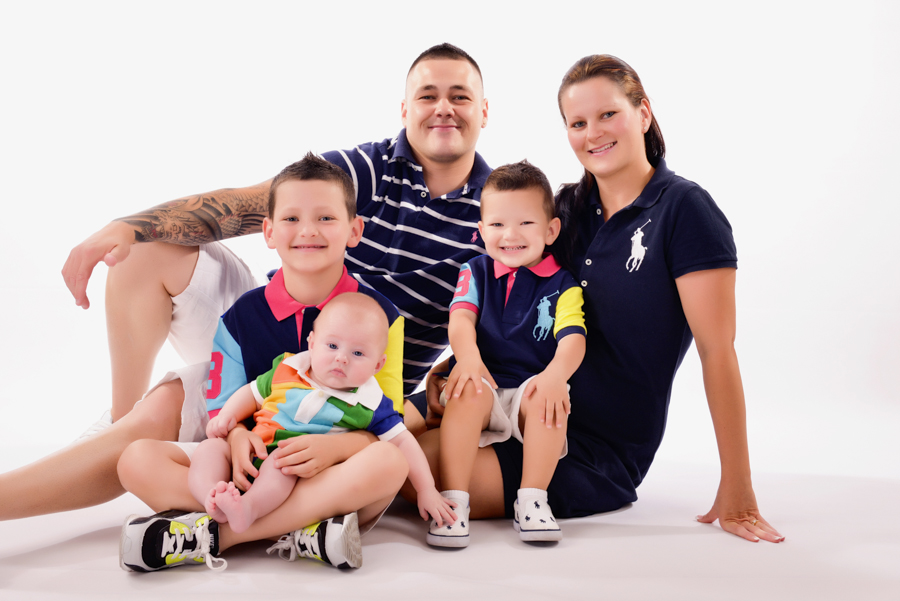 Let us tell your family's story with Experienced Photography
Photography is an immensely personal and highly creative art form. When used correctly, it can weave a story about the individuals involved and express a myriad of emotions. Our passionate photographers are always looking for new ways to think outside the box and take uniquely creative approaches when planning out their portraits. Whether you'd like an indoor setting or a beautiful outdoor scene, we can accommodate your requirements and offer our own experienced advice to ensure you get the most out of your photos.
You undoubtedly know your family best and all suggestions made will be taken on board by our photographer when devising the perfect moments to capture. We pride ourselves on our ability to weave a story for our clients through the expressive medium of photography. This is a field we are immensely passionate about, and this commitment is reflected in the quality of our work.
Why Invest in Professional Family Photography?
Sure, anyone can take a picture with their smartphone these days, but there's just something about having a beautiful, high-quality family photo that you can treasure forever. Here are just a few of the many benefits of investing in professional family photography in Sydney:
Greater Quality:
When it comes to family photos, quality matters. With professional family photography, you can be sure that your pictures will turn out beautifully, regardless of the setting or the lighting conditions.
Capturing Special Moments:
Professional family photographers know how to capture those special moments you'll want to remember forever. They're experts at getting everyone to cooperate – even the little ones! – and they know how to capture those candid, natural moments truly reflecting your family's personality.
Lasting Memories:
You can be sure your memories will last a lifetime and beyond with JS Photography. High-quality prints and products made with archival-grade materials will stand the test of time, so you can enjoy your photos for generations to come.
A Unique Gift Idea:
Professional family photography is a great option if you're looking for a unique gift idea. A beautiful family portrait makes a wonderful addition to any home, and it's a gift that your loved ones will cherish forever.
Affordable:
Contrary to popular belief, professional family photography doesn't have to be expensive. We have plenty of affordable options available, so you can get the quality pictures you want without breaking the bank.
Fun for the Whole Family:
The process of family photography is not only about getting beautiful pictures – it's also about having fun! The whole family can enjoy spending time together while creating lasting memories simultaneously.
What are Some Popular Places to Undertake Family Photography?
Family photography is a special genre that captures the loving bonds between family members. It can be done in a studio with a professional photographer, or more casual settings like at home or in nature. Wherever you choose to have your family photos taken, make sure the location suits your family's personality and style.
Here are some ideas for familiar places we often receive from our clients to complete family photography across Sydney and its surrounds:
Home sweet home:
Your home is likely the place where your family feels most comfortable and relaxed. Capturing your family in your own space will create natural and candid photos you'll cherish forever. Plus, you won't have to worry about renting or reserving a particular space.
In the great outdoors:
If your family enjoys spending time in nature, why not have your photos taken there? This type of setting is perfect for active families who want to show off their adventurous side. Just make sure to choose a location that won't be too crowded or chaotic, as that will defeat the purpose of having natural-looking photos.
The beach:
The beach is always a popular choice for family photography, and for good reason! The soft light and gentle waves create a dreamy atmosphere that's perfect for capturing those precious family moments. Moreover, there's plenty of space to run around and play, making it ideal for active kids (and adults!).
A local park:
Parks are ideal for family photography because they offer a variety of scenic backgrounds, from trees and flowers to playgrounds and fountains. They're also usually pretty quiet during the weekdays, so you won't have to worry about too many people being in your shots.
A scenic lookout point:
If you live in an area with beautiful scenery, consider having your photos taken at a nearby lookout point. This type of setting is perfect for couples or families who want to capture the intimacy and beauty of their relationship. The sweeping views always make for some stunning photos that you'll treasure forever!
What Else We Offer Alongside Family Photography
We are experienced in all forms of photography, including pre-wedding shoots and action shots throughout your special day. We also offer a videography service for your wedding to truly document the electric and lively atmosphere created by your closest friends and family. To make the most out of our Sydney wedding photography, we suggest you combine both of these wonderful services to truly document your wedding day on every level.
Get Started with Our Family Photography Services in Sydney Today
If you had any questions regarding our family photography available throughout Sydney, or required additional information on one of our other services, call today! Reach us on 02 9557 8868 and one of our friendly team members will gladly assist. Don't forget to also follow us on Facebook and Instagram.